ABOUT OUR


SPECIALIZED SERVICES

Dr. Najera is well-versed and trained in all phases of non-surgical and surgical periodontal treatment, including dental implants and oral medicine
Our practice specializes in Periodontics, devoted to the diagnosis and treatment of periodontal or "gum disease." Periodontal disease affects the structures in the mouth that support the teeth, but it involves bone and other tissues as well. This disease is often chronic which means it persists over time.

Dr. Najera's goal is to help patients reach the highest level of oral health posssible. Dr. Najera offers his patients all phases of non-surgical treatment, such as deep-scaling and root-planing which are more involved, detail cleanings directed for the treatment of gum disease. Surgical periodontal treatment involves pocket reduction surgery and in some instances regenerative procedures to regrow tissues lost due to gum disease.

Dr. Najera also performs peridontal plastic surgery to corrct root recession and periodontal defects. Dr. Najera also specilizes in oral medicine to treat diseases which manifest with intra-oral conditions.
Dr. Najera works in partnership with other dentists of the community to ensure comprehensive care for his patients.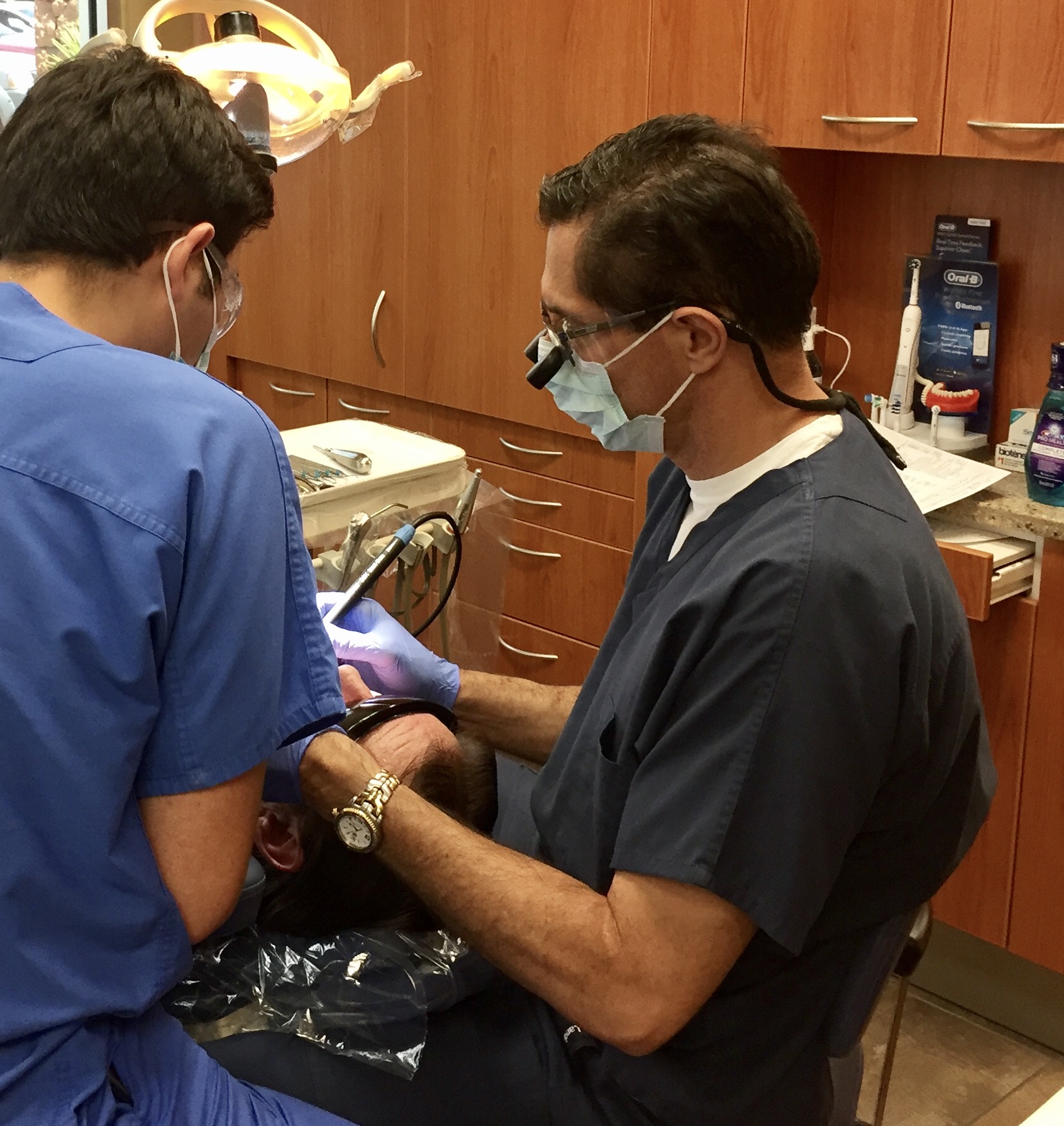 Dr. Michael P. Najera, DDS, MS, is a Diplomate of the American Board of Periodontology.
What our great new patients


in El Paso have to say

Smile Gallery
Here's an image gallery of some before and after from some of our patients